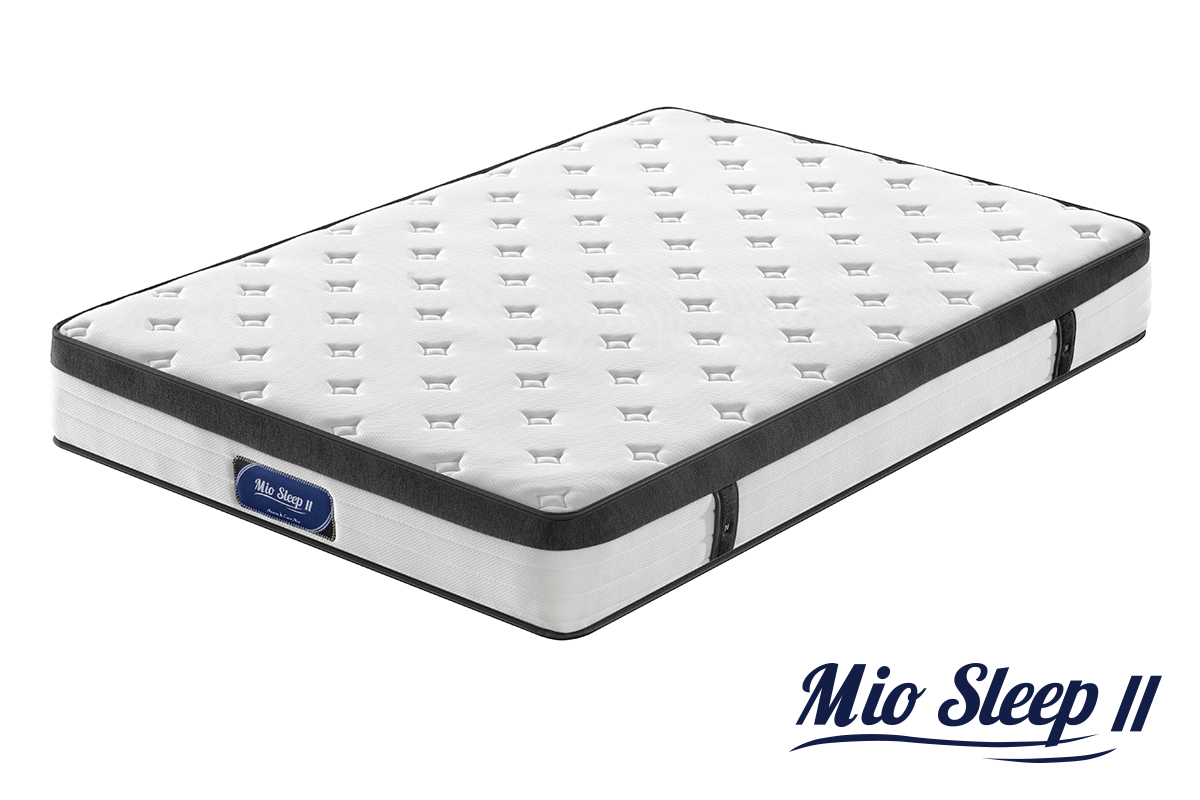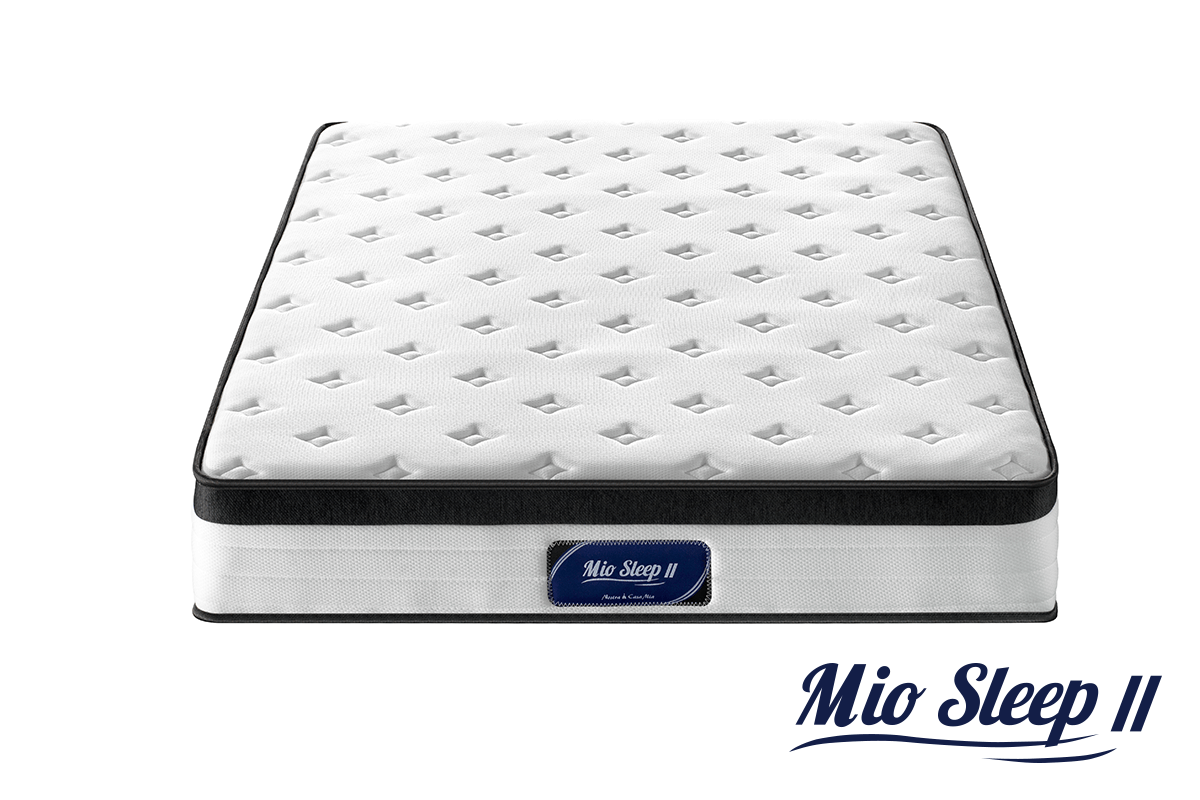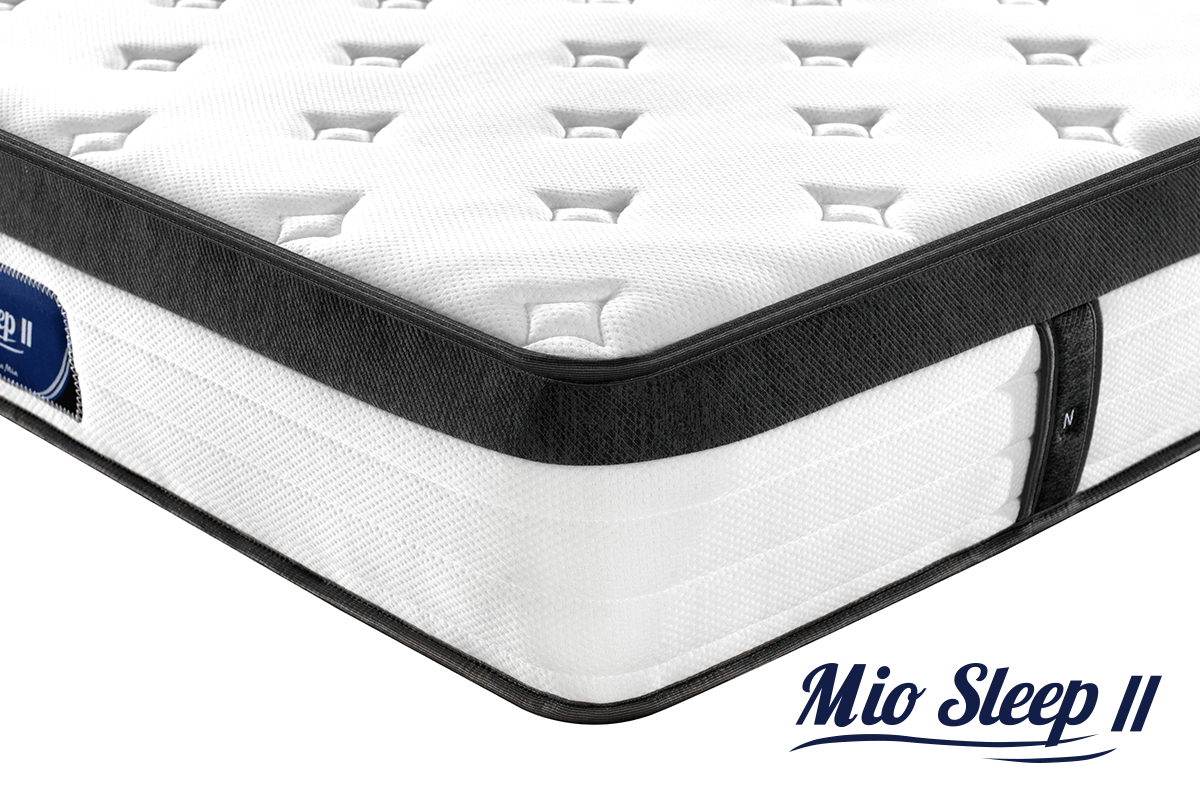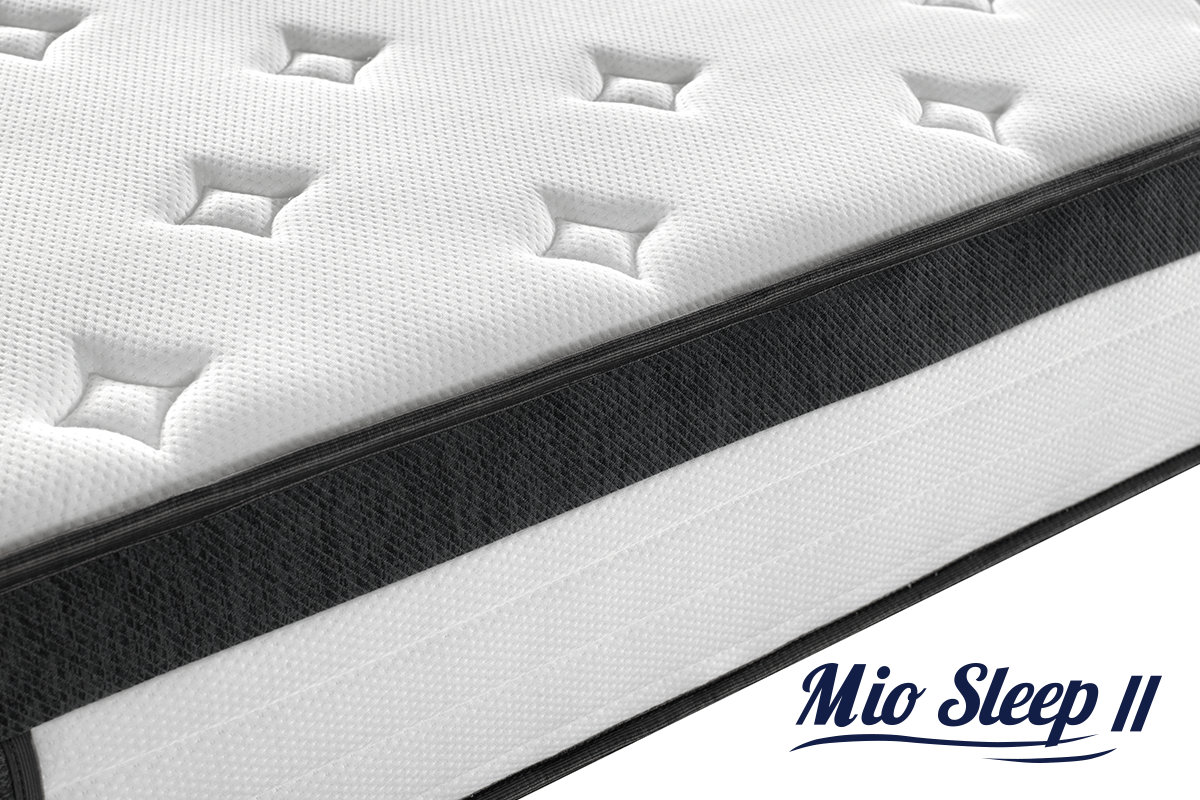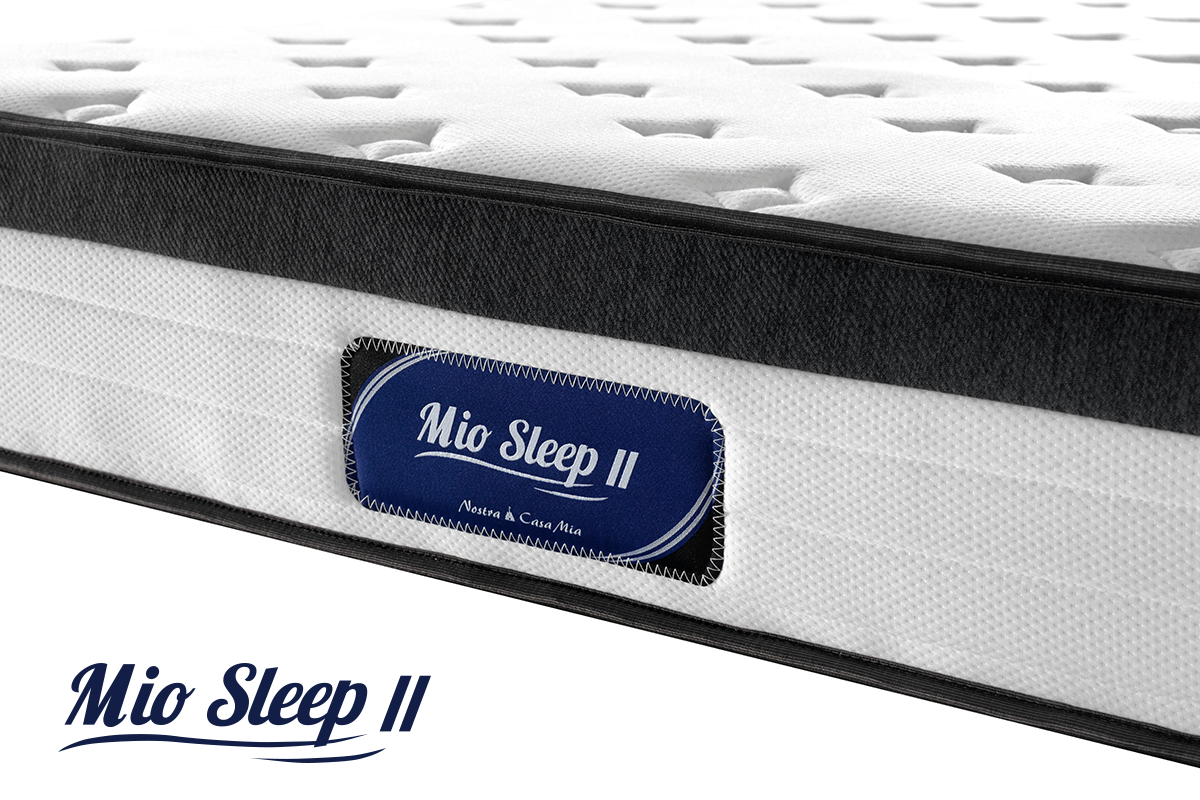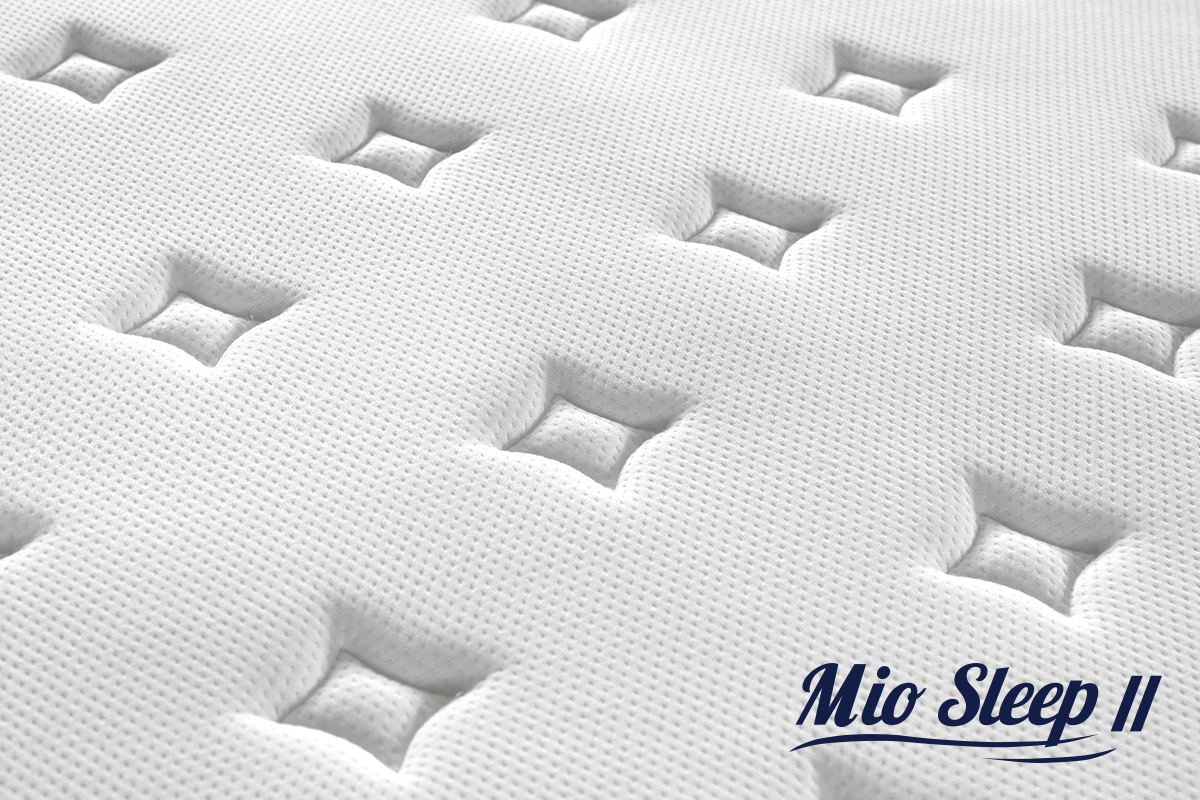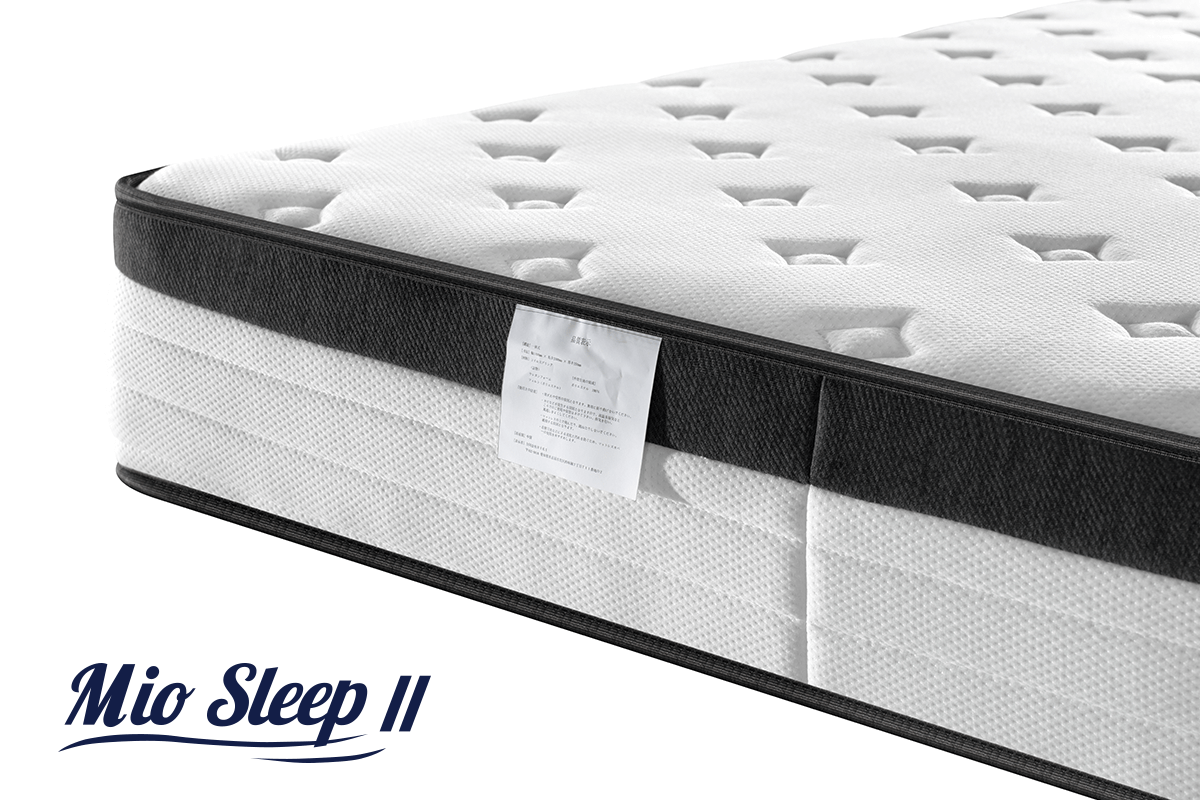 MioSleep2 mattress
Create a comfortable sleeping according to your body shape
Reasons for choosing
Create a comfortable sleeping according to your body shape
Independent pocket coil

Each individual coil supports the body with "spots", keeping the natural spine in place during sleep.
Designed to resist lateral shaking and resist creaking.

Comfortable and functional material

The foam material at the top of the mattress is designed to be as soft as a comfortable human skin.
In case of emergency, we use materials that are difficult to burn.

The best sleeping experience for everyone

The filling is finished with a combination of optimal amounts of filling so that it is neither too soft nor too hard.
A comfortable fit and good sleep, alleviating daily stress.
Comfortable mattress to heal you

Commitment
A more comfortable combination of original designs
1

Exterior fabric

We use antibacterial and durable knit fabric. I put diamond-shaped stitches on a white background to create a clean finish.

2

Buffer layer

Durable soft foam is placed on the upper and lower layers of the pocket coil to prevent the coil from reverberating even after many years of use.

3

Pocket coil

The coil is sewn so that it can move independently according to the experience and technology of the factory, so the body pressure can be distributed according to each person's body shape, creating a comfortable fit.

4

Coil strength × arrangement Multiply

By arranging the coils with different strengths at appropriate positions, the mattress has been turned into a mattress with a higher level of stability that supports rolling over.
OUR FACTRY'S METHOD
For over 16 years, our factory (*) has consistently manufactured, researched and improved from the design of mattresses.
Mattresses that are too low or too high in repulsion cannot sleep naturally.
Health is good sleep.
Good sleep is a magical vitamin that is healthy and forever young.

* Factory refers to partner factories.
Production record of over 1.6 million units

We manufacture high-quality mattresses that satisfy our customers.
Further orders from customers who are satisfied with the quality are increasing day by day, and their production performance is a reliable indicator.

Abundant experience and research efforts

We study the characteristics of each material and value the harmony of the layers that make up the mattress.
We are now pursuing what mattresses will be most pleased with.

Final sewing technology

The last piece of sewing that connects all the mattress materials is handwork one by one.
As the craftsmen sew, they are finally nearing completion. The process is as if magic is applied to the mattress.
ショールーム
Go to Nostra Casa Mia store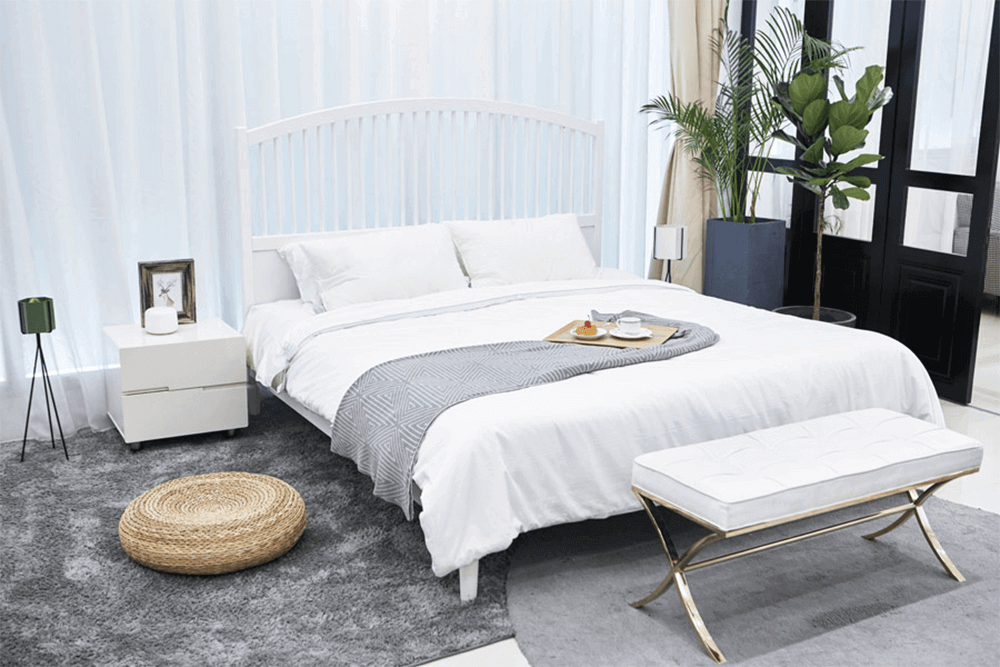 Nostra Casa Miaのお店で体感
名古屋店にて実際の商品をご覧いただけます!
©2020 Nostra Casa Mia